Our Services
About us
Direct Response Television @allied
DRTV is one of the most dynamic channels of communication for advertisers looking for a measurable return on investment. If your need is for campaigns that are results driven, drtv@allied will provide you with the service that you are looking for.
Allied offer a complete 'full service' for Direct Response TV Advertising. We can offer all of the elements essential for maximizing your return on investment centralised and coordinated under one roof. If preferred, clients can employ us on an 'a la carte' basis, selecting only those service elements they can merge within their existing structures.
If you do not require DRTV advertising then please visit our main site at allied-media.co.uk for all other media enquiries and solutions.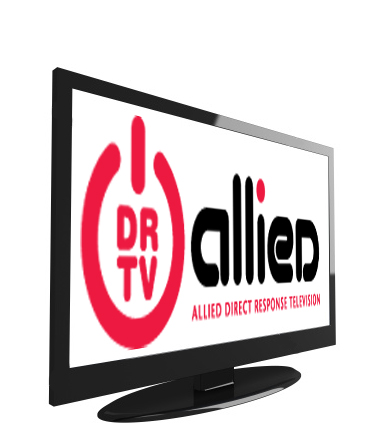 Call us
We are always happy to chat TV. If you
have any queries, however big or small please
feel free to call us on
01732 775656
Email us
One of our team will always be willing to
answer your TV questions. Drop us an email
and we'll get back to you as soon as possible.
drtv@allied-media.co.uk
Visit us
Pop in for coffee and a chat, we love meeting
new people and discussing all things TV. Alternatively, 'old fashioned' folk can send snail mail to
54 High Street, Sevenoaks, Kent, TN13 1JG